---
MOW Caboose
Made from Plastic Marx
A Kit Bashing Project
---
These pictures and descriptions show a kit bashing project converting a plastic Marx caboose with an Eastern U.S. styled caboose. The original car had a cupola placed in the center. Western U.S. cabooses often had the cupola offset to one end. The main work consists of cutting a section of the roof, rotating it 180 degrees and replacing that section. This type of conversion has been going on for several decades using American Flyer cabooses which also were mainly produced with the center-cupola style.
---
The cuts have been made.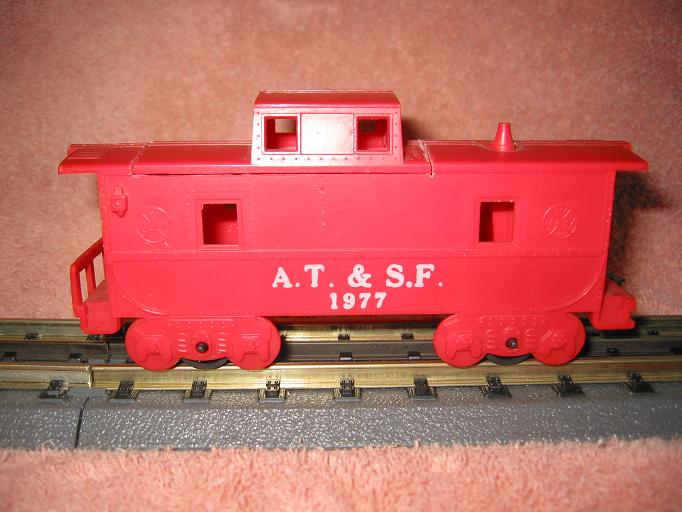 ---
The roof section has been reversed.
---
Now, fill in the gaps with filler putty.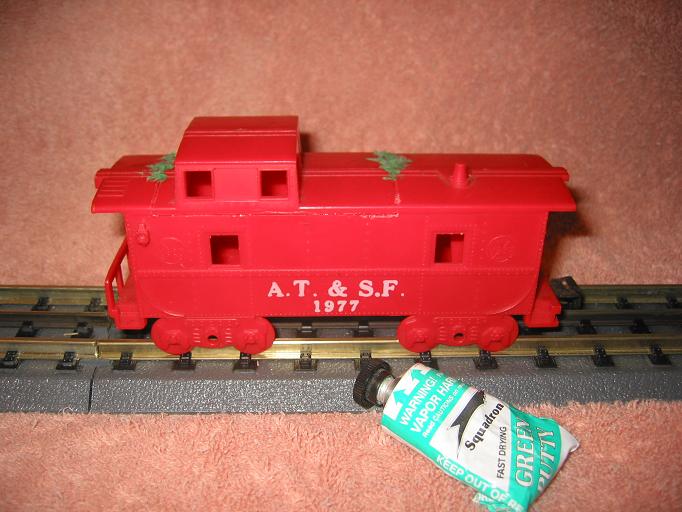 ---
Apply paint to the completed body. There is plenty of opportunity to emphasize the details that Marx built into the casting. Note the trucks, wheels and marker lights.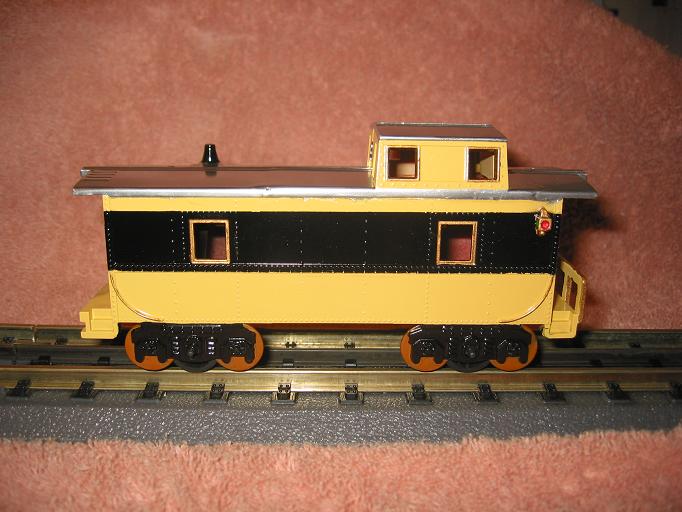 This is the finished car with decals applied.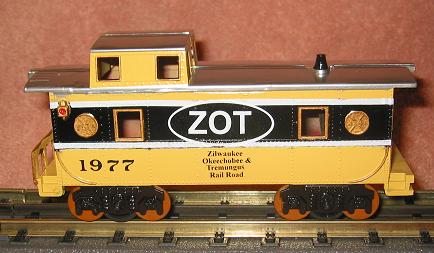 ---
---
Site and Pages Copyright 2011-2023 - William P. Porter --- Some content belongs to the indicated provider.