---
Marx made the locomotive numbered 999
in several variations. The steam locomotive Whyte classification
is 2-4-2. Not common in prototype railroading.

I acquired this Marx 999 2-4-2 at a train show. Most of these toys have the robust Marx Single Reduction motors. The gear teeth are formed all the way to the full diameter of the driver flanges. The result is that most of these locos will not run though brands of switch tracks with guard rails.

Click here for a discussion of Double Reduction Gears in Marx trains. Use your browser back button to return.


Click here to visit Dave Farquahar's page on Marx 999 Variations.




Marx Single Reduction Gears side view


Marx Single Reduction Gears bottom view
---
---
This page is just getting started. I am assembling information to fill it.
---
---
Photo Gallery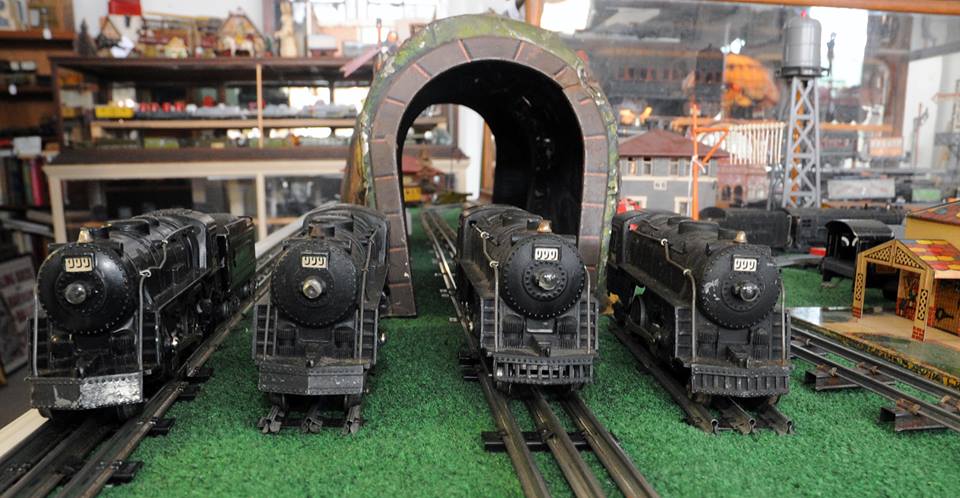 Photo courtesy Guy Span

This photo shows all four of the pilot variations on Marx 999. The ones with spokes, whether open or closed, should not be used for kit bashing. They are not easy to find and deserve preservation while we still can.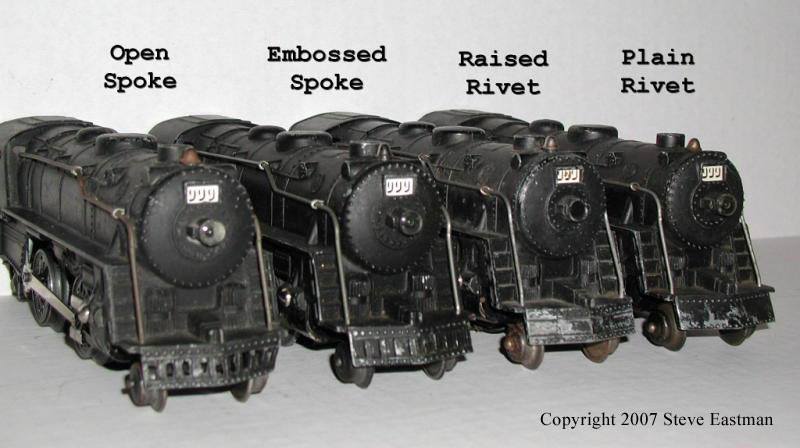 Annotated view of the 4 Marx 999 Variations courtesy Steve Eastman
---
---
Site and Pages Copyright 2011-2023 - William P. Porter --- Some content belongs to the indicated provider.